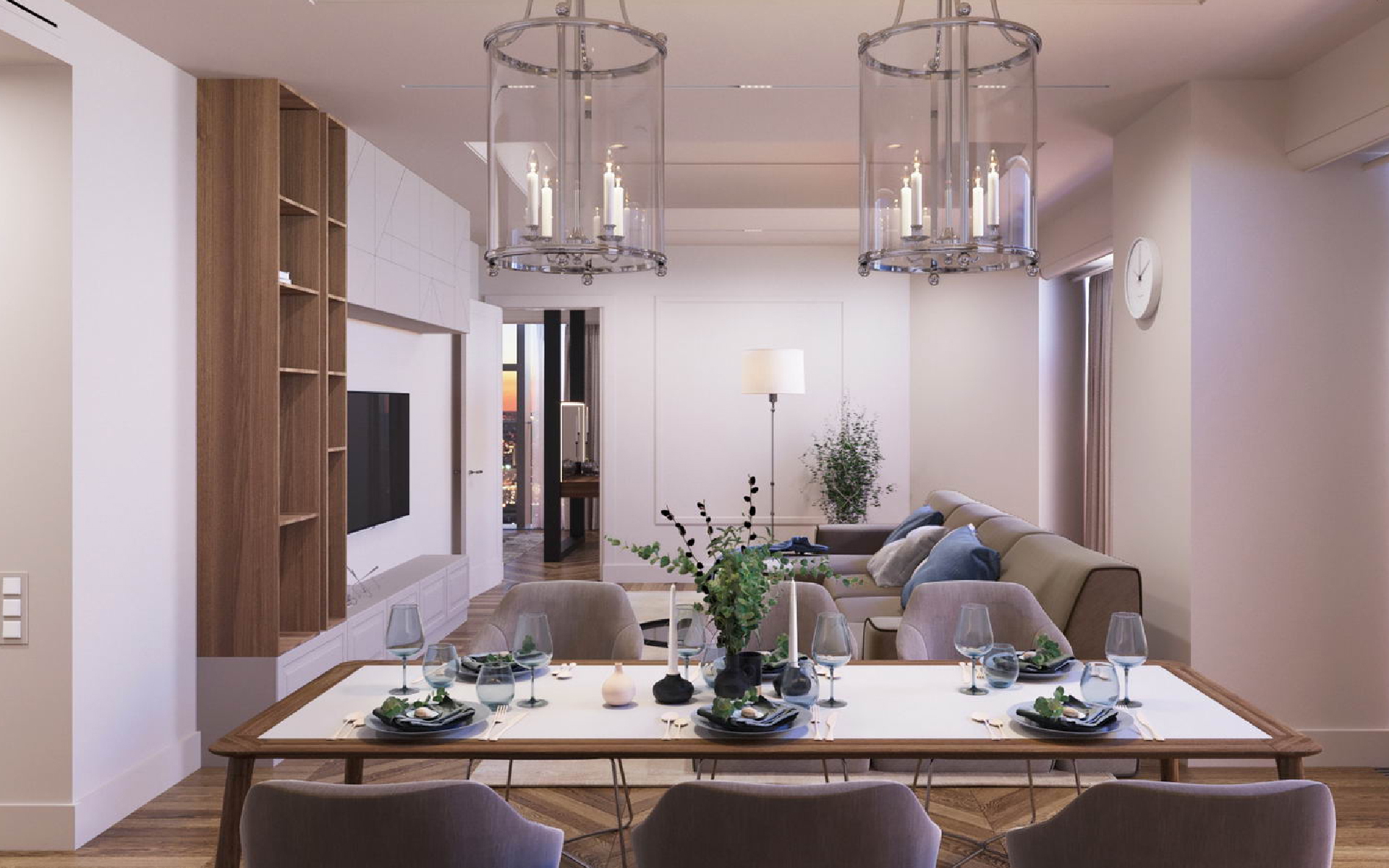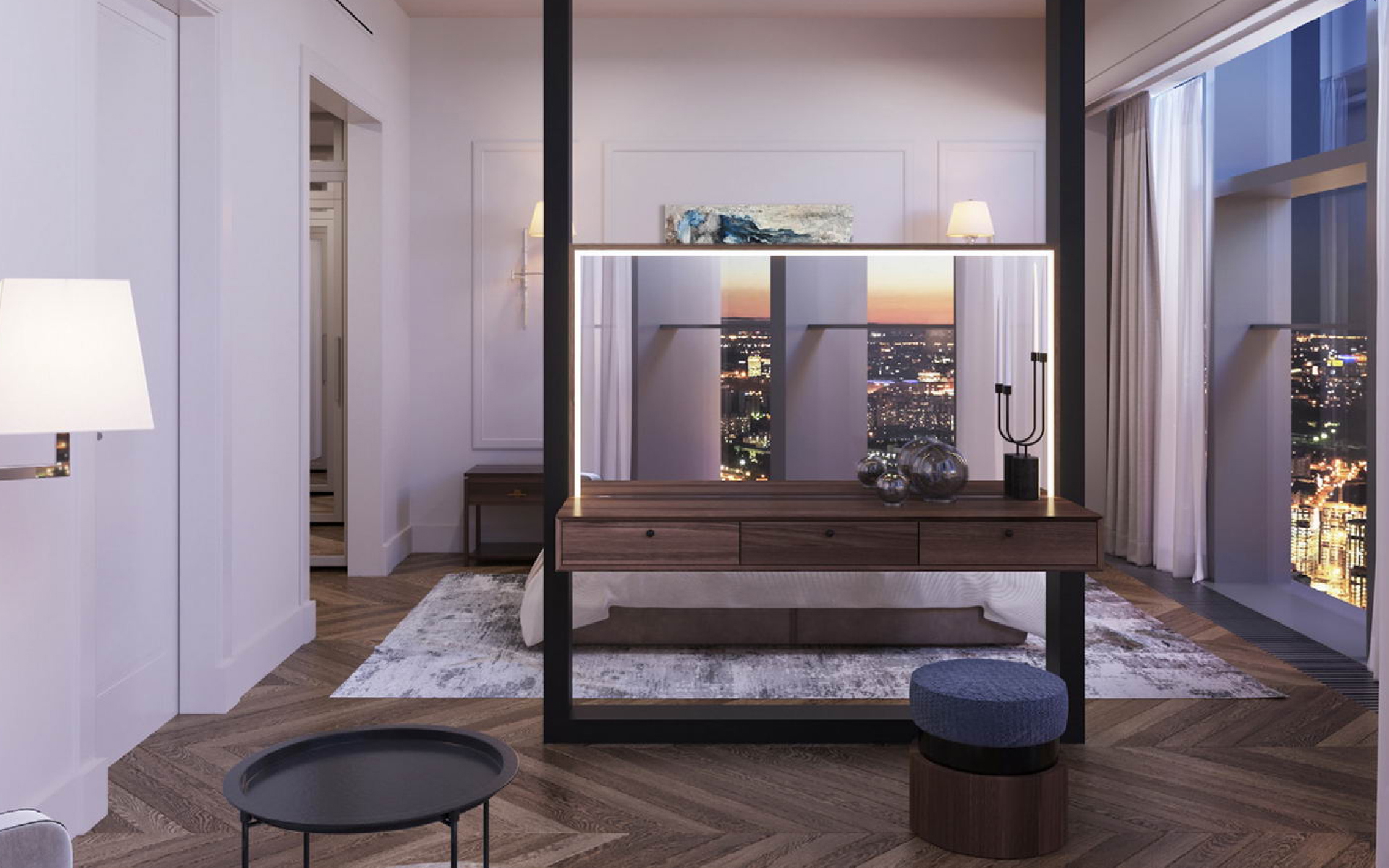 View: Moscow City
Designer apartment with a convenient layout. One master bedroom with panoramic views of Moscow City. A large living room combined with a kitchen, high-quality sanitary ware of famous brands, household appliances and built-in furniture, a separate dressing room and a laundry room, a spacious bathroom.
The apartment includes:
Washing machine, built-in kitchen with dishwasher, oven, plasma TV.
Apartments are in a high neoclassical style with high-quality renovation and the use of modern art in the interior.
This is a set of time-tested elements that allows you to create a functional and well-organized interior, while leaving the space roomy and light. The dominant white color combined with wood creates a comfortable living environment in the modern world. Breathe comfort and a snug atmosphere with bright textile accents |With the help of bright textile accents you can fully breathe coziness and homely atmosphere. A bold combination of materials and textures along with time-tested classics mix freely, but not by accident, creating new artistic conditions for life. Residential interiors in a neoclassical style are being found today more and more often, having become a symbol of their owner's taste and status, demonstrating a craving for beauty.